Jesus said: "And when these things begin to come to pass, then look up, and lift up your heads; for your redemption draweth nigh." —Luke 21:28
Moving toward Ezekiel 38-39
Russian President Vladimir Putin takes part in a ceremony to launch a new large-scale production facility at the plant of Bratskchemsyntez drugmaker owned by Pharmasyntez Group, via a video link at the Novo-Ogaryovo state residence outside Moscow, Russia November 26, 2020
(photo credit: SPUTNIK/ALEKSEY NIKOLSKYI/KREMLIN VIA REUTERS)
———————————————————————
Deep in the Greater Caucasus mountain range, Russia is constructing a new laser weapon to be used for "electro-optical warfare."
Read More »
Moving toward Ezekiel 38-39
Russian President Vladimir Putin takes part in a ceremony to launch a new large-scale production facility at the plant of Bratskchemsyntez drugmaker owned by Pharmasyntez Group, via a video link at the Novo-Ogaryovo state residence outside Moscow, Russia November 26, 2020
(photo credit: SPUTNIK/ALEKSEY NIKOLSKYI/KREMLIN VIA REUTERS)
———————————————————————
Deep in the Greater Caucasus mountain range, Russia is constructing a new laser weapon to be used for "electro-optical warfare."
Read More »
Deliverance By The Grace Of God
Anti-abortion activists gather outside the U.S. Supreme Court in Washington, D.C., on June 15. The high court on Friday delivered its decision in a Mississippi case that struck down the 1973 decision in Roe vs. Wade, the landmark ruling that legalized abortion nationwide. Photo by Ken Cedeno/UPI | License Photo
Read More »
———————————————————————
It was the largest incursion since Taiwan reported 30 Chinese aircraft in its ADIZ on May 30. The largest to date this year occurred on Jan. 23, involving 39 aircraft.
Read More »
Moving toward Ezekiel 38-39
——————————————
However, the Syrian civil war led the regime to rely more on Hezbollah, and Iran's Islamic Revolutionary Guard Corps entered Syria to help the regime. Russia intervened in 2015 at the invitation of Damascus to help defeat the rebels. With the rebels mostly defeated by 2018, it was Turkey's turn to intervene. Syria became like Germany was to Europe during the Thirty Years' War – a place where countries intervene and where the locals pay the price.
Read More »
Innocent Blood
The Capitol Hill Crisis Pregnancy Center in Washington, D.C., was the target of vandalism June 3 by pro-abortion extremists. (Photo: Evalyn Homoelle/The Daily Signal)
————————————
These incidents do not include at least nine other occurrences of physical violence against pro-life advocates, threats of violence against churches, and illegal disruptions of church services that have unfolded within the same time frame.
Read More »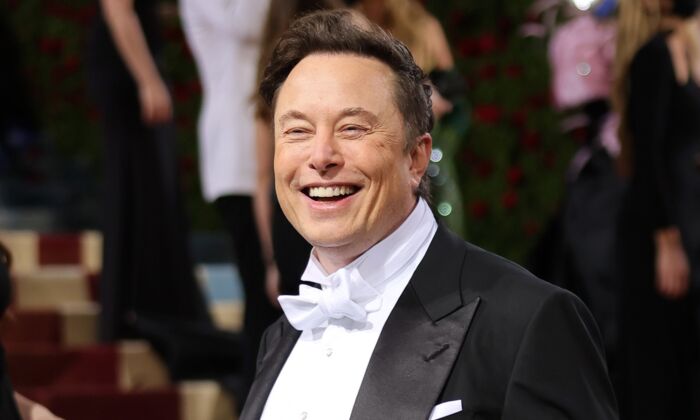 Spiritually Decaying Nation
Elon Musk attends The 2022 Met Gala Celebrating "In America: An Anthology of Fashion" at The Metropolitan Museum of Art on May 2, 2022 in New York City. (Mike Coppola/Getty Images)
——————————————
The richest person in the world has taken a swipe at the media over allegedly being disinterested in investigating the suspected clients of the alleged sex trafficking ring run by Jeffrey Epstein and Ghislaine Maxwell.
Read More »