Jesus said: "And when these things begin to come to pass, then look up, and lift up your heads; for your redemption draweth nigh." —Luke 21:28
Wars and Rumors of Wars
The United States called for the U.N. Security Council to issue a presidential statement condemning North Korea after it launched an ICBM last week. Permanent members China and Russia blocked the proposal Monday. Photo by Office of the North Korean government press service/UPI |
Read More »
Wars and Rumors of Wars
The United States called for the U.N. Security Council to issue a presidential statement condemning North Korea after it launched an ICBM last week. Permanent members China and Russia blocked the proposal Monday. Photo by Office of the North Korean government press service/UPI |
Read More »
Anti Semitism
———————————————————————
Rabbis call State Department's condemnation of Israeli politician while ignoring Palestinian terror 'blatant double standard'
Read More »
Days of Noah
A deactivated Soviet-era SS-4 medium range nuclear capable ballistic missile is displayed at La Cabana fortress in Havana October 15, 2012.
(photo credit: REUTERS/DESMOND BOYLAN)
———————————————————————
Dmitry Medvedev said that Kyiv's objectives threatened the existence of Russia and so allows for the use of nuclear weapons.
Read More »
Moving toward Ezekiel 38-39
Satellite view of artillery impacts and burning fields, as Russia's invasion of Ukraine continues, Chernihiv, March 18, 2022 in this handout.
(photo credit: Satellite image (C) 2022 Maxar Technologies/Handout via REUTERS)
———————————————————————
Russia says using satellite imaging to aid Ukraine on the ground can be a call for use of retaliatory strikes.

Read More »
Ensign
A Barak-8 Missile being fired off a Kalkata class destroyer.
(photo credit: Wikimedia Commons)
———————————————————————
Deployment of Israeli aerial defense system in Gulf nation transforms Israel into a key regional player; Jerusalem unlikely to accede to Ukrainian requests for similar technology.
Read More »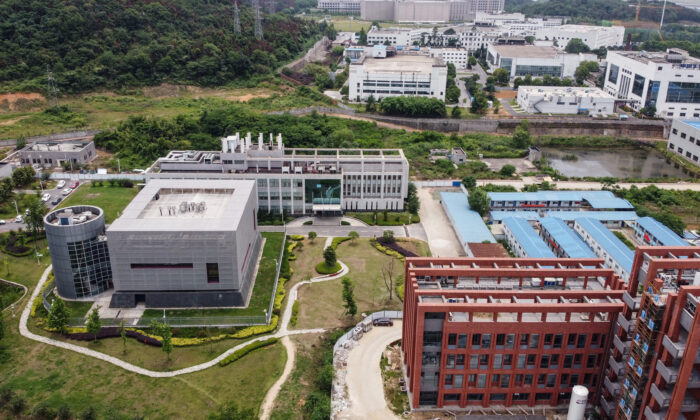 Kings Of The East
The P4 laboratory on the campus of the Wuhan Institute of Virology in Wuhan, China, Hubei Province, China, on May 13, 2020. (Hector Retamal/AFP via Getty Images)
———————————————————————
The report was written by the Republican minority on the Senate Committee on Health Education, Labor and Pensions. The fact that the Democrat majority was not involved in it underlines the stark political divide on what should be a purely scientific issue.
Read More »